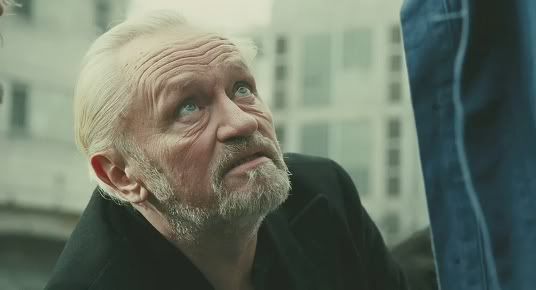 As prison-bound mob boss Cesar Luciani,
Niels Arestrup
starts off as an untouchable. He ends
A Prophet
, in true gangster flick form, as an empty shell of a man, deprived of all his power. Arestrup fills the space in between with a richness that's rarely found in this type of character. He's cold and remorseless, yet capable of trust. He's an unapologetic bigot, yet his protege and only true confidant is a "dirty Arab." It's a complex performance that never once feels forced.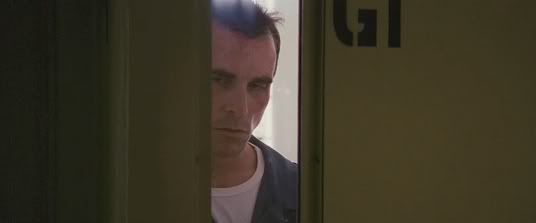 Until the real Dicky Eklund shows up over the end credits, you're apt to think
Christian Bale
's performance is all bluster and bombast. Fortunately (or unfortunately), the genuine article is just as nutty as the carbon copy. Even so, Bale is the heart and soul of
The Fighter
. He's the main source of conflict in the film, but he's also the only source of redemption. Beyond the impressive external performance (the gaunt appearance and involuntary tics of a junkie), Bale fills his Eklund with a rich internal life, as well.
Make no mistake:
Michael Fassbender
's Connor, in
Fish Tank
, has been and always will be a monster. Fassbender seduces the audience along with his 15-year-old Lolita, and he does so while pretending to be a good, well-meaning guy. Even after his secret life -- behind a picket fence, no less -- is revealed, you can't help but think of him only as a pitiful misguided fool. It's a performance within a performance within a performance, and a stunning one at that.
In
Winter's Bone
,
John Hawkes
successfully keeps the audience guessing about Teardrop. Even after he pulls through for Ree, there's a sense that he may not be so admirable a second time. In addition to that tightrope walk, Hawkes' characterization seems so specific to the time and place, you couldn't imagine him existing in any other movie.
Lonzo Choate confuses providing for his family materially with being a good man. He always seems to have the best intentions, but his alcoholism and its root insecurities confront him at every turn. In
That Evening Sun
,
Ray McKinnon
manages to make Lonzo sympathetic even as he lashes out over and over again. He brings a lived-in quality to the character, even as he does the heavy lifting of reconciling the man's flaws and aspirations.