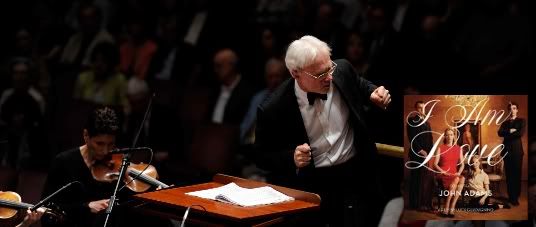 Cobbled together from the back catalog of American minimalist composer John Adams, the score for I Am Love feels tailored to fit this story of reignited passion. The music lends a giddy anticipation to the film's early scenes that rises to soaring heights of ecstasy and dizzying lows of uncertainty over the course of the film.
Lee Byung-woo's score for Mother is an eclectic mix of different styles. But it's the main theme, which is most effective during Bong Joon-ho's emotional punch of an ending, that stays with you. Its ingratiating guitar seems right at home on a Thank-You-Parents bus tour, but when the twang of regret kicks in, you too will be reaching for the acupuncture needles.


Taking its cues from Tchaikovsky's ballet, Clint Mansell's score for Black Swan is perfect accompaniment for the unraveling of Nina Sayer. The themes are all familiar, even if you've never seen "Swan Lake," but Mansell finds and accentuates the melodrama and terror behind the sheet music.


Trent Reznor and Atticus Ross' score for The Social Network does what every good score should. It complements the emotional undercurrents of the film, sets the tempo for the plot and, most importantly, stays out the way. The first time I saw the film, I paid almost no attention to the score. It was almost as if it didn't exist. You only recognize Reznor's work if you're looking for it, but it contributes immeasurably to what Fincher was trying to accomplish.
It almost feels like cheating, calling attention to Hans Zimmer's already universally-recognizable Inception score. But there's so much more there beyond foghorn blasts that have rattled subwoofers all over the world. Despite a plot that always felt too structured (very much like a video game, right down to the "dream levels"), the film has a lot of complex emotion wrapped up in its subplot of a man coping with his own subconscious. Zimmer's score helps flesh that out, as well.