With the year well and truly put to rest and Oscar nominations a scant day away, now is as good a time as any to count down what I saw as the best the cinema had to offer in 2010.
First, a note on inclusiveness. As ravenously as I devour films
—
by my count I watched 61 last year
—
it's simply impossible to see them all.
I tend to avoid films I know will be horrendously bad. A high school English teacher once told me life is too short to read bad books, and I believe the same applies to the movies. My "bottom 10" list would probably include innocuously mediocre fare such as "Shutter Island" and "Ondine," as well as absurdly entertaining stuff like the South Korean disaster epic "Tidal Wave." I have no qualms about recommending any of those films to the right person in the right mood to enjoy them. (FYI: "Tidal Wave" is available on
Instant Netflix
. Check it out.)
Because I don't live in an urban area, there are a lot of films each year that are impossible to find. If I would have had to hop a flight out to L.A. to see the movie, it's not going to show up here. I am, after all, a broke print journalist of the ol' Chevrolet Set.
But that also means films that were seen by the tastemakers last year
—
and one from as far back as 2007
—
are fair game. Similarly, I don't exclude direct-to-video releases or documentaries. If the film fired the right synapses, it doesn't matter how it was created or where I saw it.
In brief, 2010 presented an embarrassment of riches, ranging from surprising summer blockbusters ("Inception," "Salt") to homegrown indies ("Night Catches Us", "That Evening Sun") and what very well may be the crest of the Korean New Wave. I'm not sure if any such movement actually exists in real life, but that country has presented a plethora of talented directors in the past decade, from almost-household-names Bong Joon-ho ("Memories of Murder," "The Host" and lastyear's "Mother") and Park Chan-wook ("
Oldboy
") to rising workmen Lee Chang-dong (last year's "Secret Sunshine" and the forthcoming "Poetry") and Kim Ji-woon ("
A Tale of Two Sisters
").
Before launching into the cream of the crop, here are some honorable mentions that just missed the cut: "The American" (USA, dir. Anton Corbijn); "Carlos" (France/Germany, dir. Olivier Assayas); "Fish Tank" (UK, dir. Andrea Arnold); "Life During Wartime" (USA, dir. Todd Solondz); and "The Town" (USA, dir. Ben Affleck).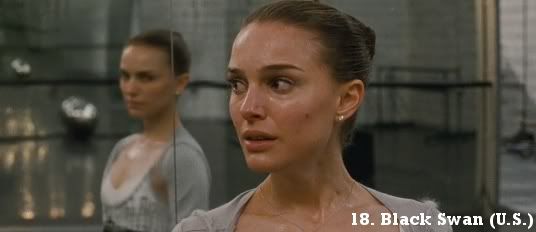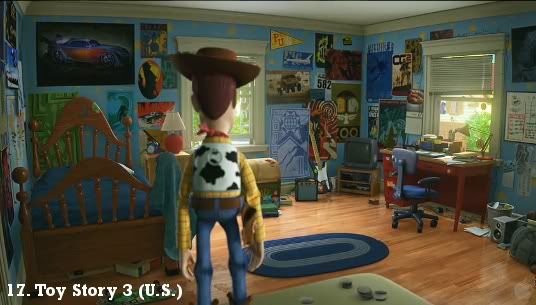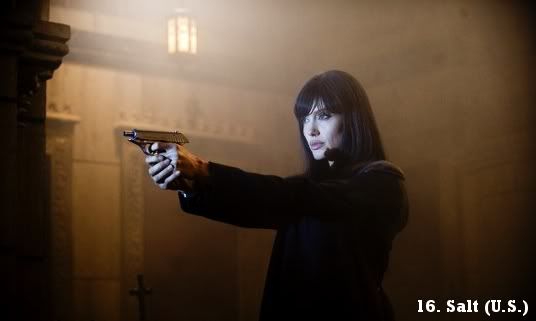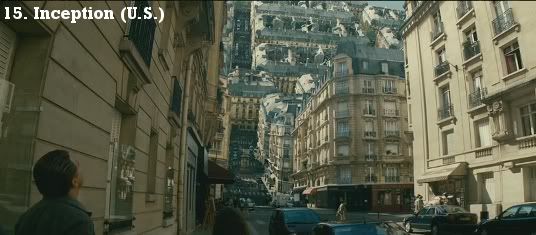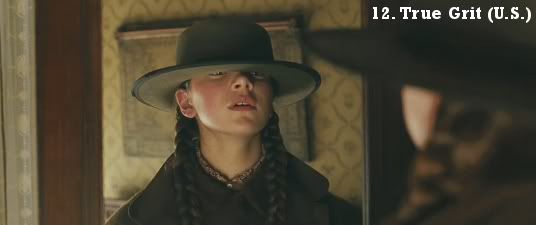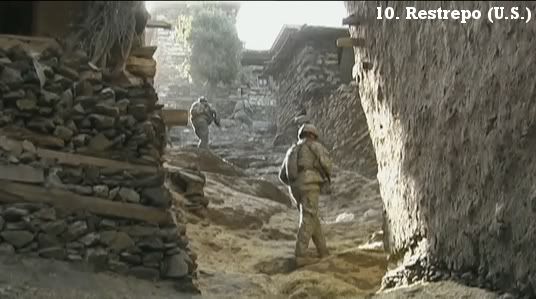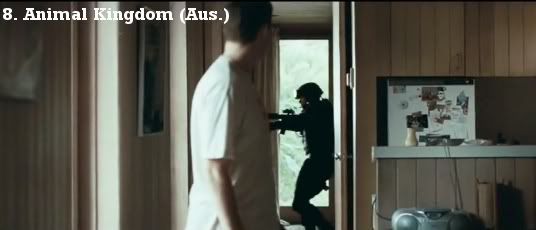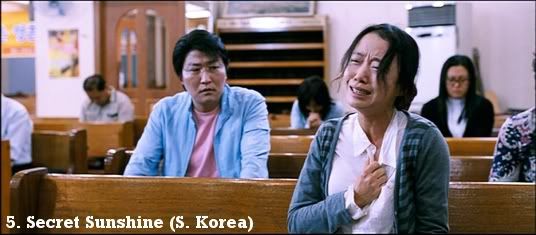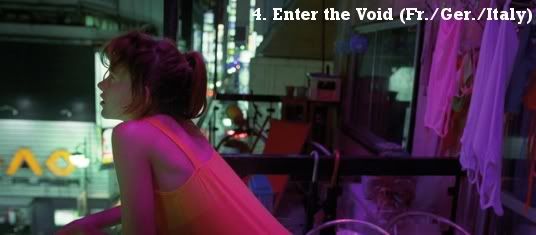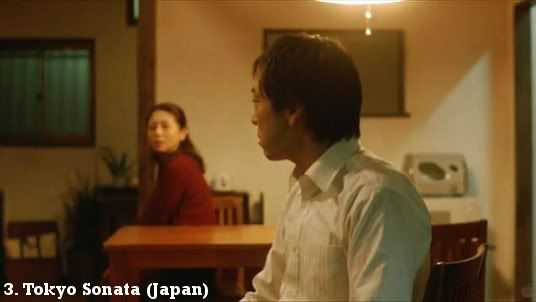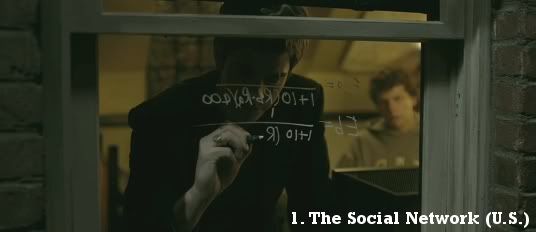 For those keeping tally, the top 20 are as follows:
20. "Triangle" (UK/Australia, dir. Christopher Smith)
19. "Cairo Time" (Canada, dir. Ruba Nadda)
18. "Black Swan" (USA, dir. Darren Aronofsky)
17. "Toy Story 3" (USA, dir. Lee Unkrich)
16. "Salt" (USA, dir. Phillip Noyce)
15. "Inception" (USA, dir. Christopher Nolan)
14. "The Chaser" (South Korea, dir. Na Hong-jin)
13. "Night Catches Us" (USA, dir. Tanya Hamilton)
12. "True Grit" (USA, dir. Joel and Ethan Coen)
11. "I Am Love" (Italy, dir. Luca Guadagnino)
10. "Restrepo" (USA, dir. Tim Hetherington and Sebastian Junger)
9. "Splice" (Canada, dir. Vincenzo Natali)
8. "Animal Kingdom" (Australia, dir. David Michôd)
7. "A Prophet" (France, dir. Jacques Audiard)
6. "That Evening Sun" (USA, dir. Scott Teems)
5. "Secret Sunshine" (South Korea, dir. Lee Chang-dong)
4. "Enter the Void" (France/Germany/Italy, dir. Gaspar Noé)
3. "Tokyo Sonata" (Japan, dir. Kiyoshi Kurosawa)
2. "Mother" (South Korea, dir. Bong Joon-ho)
1. "The Social Network" (USA, dir. David Fincher)