Birdman
(Fox Searchlight)
Like Someone in Love
(IFC Films)
Selma
(Paramount Pictures)
A Touch of Sin
(Lorber Films)
Selma
is living history. Most depictions of the civil rights movement devolve into highlight reels that edify more than they enlighten. Director Ava Duvernay eschews familiar biopic trappings by serving up real suspense. As in real life, nothing here feels inevitable. Factions divide the story's protagonists, villains operate within a nation's legal framework and the charismatic leader at its core is as imperfect as any man. Finally, Selma makes one clear statement that bears repeating: the civil rights battles of the 1960s do not exist as words on a musty page, but as a legacy we grapple with every day. The victories of that era were momentous, yes, but the war never ended.
In 80 minutes, Ida tells more truth about the repercussions of the Holocaust than films twice its length as it follows a novice who discovers she's Jewish. Birdman, the most original film I saw in 2014, is a fun and frenzied thrill ride through the psyche of an aging movie star grasping for relevancy. The violent vignettes of A Touch of Sin have a cumulative power, each one contributing to a vivid tableau of life in modern China. Like Someone in Love is a beautiful and hypnotic Swiss watch of a film that shocks and enchants in equal measure.
A full run-down of my favorite films of 2014 will run shortly.
Jonathan Glazer (Under the Skin)
Alejandro González Iñárritu (Birdman)
Pawel Pawlikowski (Ida)
Jia Zhangke (A Touch of Sin)
I was already a fan of

Ava Duvernay

's I Will Follow and Middle of Nowhere. The former publicist has a much larger canvass to work with on Selma, but she holds onto the intimacy of those micro-budgeted indies. The speeches, penned by Duvernay herself because she didn't have the rights to MLK's originals, are impressive. But it's her attention to detail — watch an early scene of Martin and Coretta at home closely — that fleshes out the man. At the same time, there are moments of pure transcendence in Selma: an apocalyptic scene plays out in a church stairwell, a personal and then public tragedy unfolds in slow motion and a crane shot over a rusting crossbeam of the Edmund Pettus Bridge silently comments on the moral wreckage of the day.
Jonathan Glazer
's Under the Skin doesn't quite hit the mark on an emotional or philosophical level, but his images linger in the consciousness well after the screen goes dark. For that reason, it's impossible to dismiss his small, disquieting film about an alien motoring around Scotland. Jia Zhangke ripped stories from the headlines for A Touch of Sin and, in the process, created a fascinating and subversive portrait of a nation. Pawel Pawlikowski and Alejandro González Iñárritu demonstrate a degree of technical mastery that was unrivaled in 2014. Each has a keen eye for iconography that serves both their stories well.
Honorable mention goes to Wes Anderson for The Grand Budapest Hotel, Abbas Kiarostami for Like Someone in Love and Richard Linklater for Boyhood.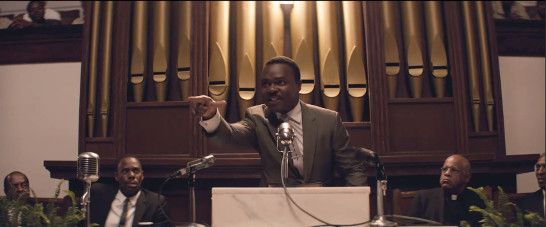 Ralph Fiennes (The Grand Budapest Hotel)
Jake Gyllenhaal (Nightcrawler)
Tom Hardy (Locke)
Michael Keaton (Birdman)
Comparing his performance against archival footage,

David Oyelowo

bears only a passing resemblance to Martin Luther King. In the context of Selma, however, all of that fades away. Oyelowo's natural gravitas when he's delivering speeches or leading marches conveys far more than mere mimicry. What's more, he brings shades of ambivalence and doubt that feel true to what King must have felt in quiet moments away from the public eye.
How does an actor keep an audience riveted through 85 minutes of telephone calls? I don't have the answer, but Tom Hardy does in Locke. Ralph Fiennes adeptly blends Wes Anderson's precious and often witty dialogue with a sense of melancholy for days long past in The Grand Budapest Hotel. I was rooting for Michael Keaton even before I saw Birdman, but he delivers the goods as a conflicted movie star navigating a genuine desire to produce good work with his own ego. It would've been easy for Jake Gyllenhaal's sociopathic video journalist to devolve into caricature, but he delivers a complex and, occasionally, sympathetic character in Nightcrawler.
In a year with so many great leading performances, honorable mention goes to Macon Blair for Blue Ruin, Brendan Gleeson for Calvary, Phillip Seymour Hoffman for A Most Wanted Man, Ali Mosaffa for The Past and Eddie Redmayne for The Theory of Everything.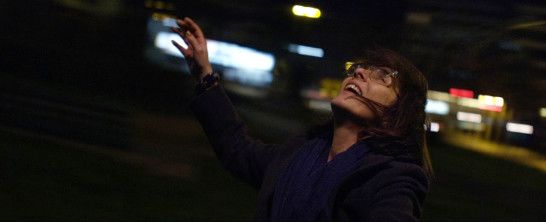 Marion Cotillard (The Immigrant)
Luminita Gheorghiu (Child's Pose)
Scarlett Johansson (Under the Skin)
Rosamund Pike (Gone Girl)
Gloria
is the kind of middle-aged heroine we've desperately needed at the cinema. In the hands of a bespectacled

Paulina Garcia

, the divorcee is flirtatious and shy, vulnerable and no-nonsense. This is a woman who's taken the blows that life delivers, strives for a little bit of grace and, in the end, is comfortable in her own skin. Bonus points: That magical final scene.
Marion Cotillard
has a lot of hurdles to overcome in The Immigrant — a French actress playing a Pole speaking English; wrap your head around that — the largest being how to portray a headstrong character in a position with few options. She does so flawlessly. As the nameless "female," Scarlett Johansson had another set of unique challenges: on set, she had to entice non-actors by playing a blank slate in the process of learning about her environs. Luminita Gheorghiu and Rosamund Pike, meanwhile, bring monstrous characters to life with such verve that you can't imagine anyone else inhabiting their roles.
Honorable mention goes to Bérénice Bejo for The Past, Emily Blunt for Into the Woods, Emayatzy Corinealdi for Middle of Nowhere, Elizabeth Moss for The One I Love and Agata Trzebuchowska for Ida.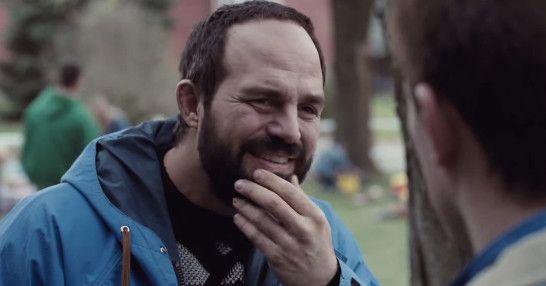 Patrick d'Assumçao (Stranger by the Lake)
Ethan Hawke (Boyhood)
Edward Norton (Birdman)
Tony Revolori (The Grand Budapest Hotel)
Mark Ruffalo
(Foxcatcher)
In an ensemble full of broken automatons,

Mark Ruffalo

perhaps had an easier time standing apart from his Foxcatcher co-stars. David Schultz doesn't always make the right decisions, but Ruffalo conveys a sense of good-natured righteousness and measured physicality. He becomes a surrogate for the audience in this story of banal horror and we shiver in shock when he ends up in the crosshairs of a madman.
Edward Norton
is a hoot as Mike Shiner, a pretentious method actor on the surface hiding an impetuous man-child underneath in Birdman. There are layers upon layers to Stranger by the Lake's Patrick d'Assumçao, a seemingly heterosexual farmer who frequents a known cruising spot. It's not entirely unreasonable to say Ethan Hawke plays Ethan Hawke, or at least his persona, in Boyhood, but that also dismisses the specific character work that went into this flawed father. Tony Revolori is an excellent straight-man to Ralph Fiennes' octogenarian-loving dandy in The Grand Budapest Hotel.
This is another category chock full of interesting and equally worthy possibilities. Honorable mention goes to Riz Ahmed for Nightcrawler, James Corden for Into the Woods, Isaach De Bankole for Mother of George, Tahar Rahim for The Past and Channing Tatum for Foxcatcher.
Patricia Arquette (Boyhood)
Rene Russo (Nightcrawler)
Emma Stone (Birdman)
Tilda Swinton (Snowpiercer)
Agata Kulesza
bursts onto the screen in Ida as a fun wrinkle in an austere film, playing the licentious and deeply cynical Jewish aunt to a pious Catholic novice. It gradually becomes apparent, however, that Wanda's exterior hides a deeply wounded and guilt-ridden woman. Kulesza is great at subtly teasing out character detail so that it becomes as a crushing realization instead of a trite plot twist.
Someone has finally written roles worthy of Patricia Arquette and Rene Russo, two actresses who've always shown glimmers of talent in projects that underutilized them. In Boyhood, the former brings necessary depth to a single mom struggling to prepare her children for the world. The latter excels as a mid-level TV news producer trying desperately to hold onto her tenuous reins of power in Nightcrawler. Tilda Swinton plays to the cheap seats as an autocrat's henchwoman in Snowpiercer — and that's exactly what the film calls for. Emma Stone offers a finely modulated performance as the alcoholic daughter of a distracted movie star in Birdman.
Honorable mention goes to Bukky Ajayi for Mother of George, Kim Dickens for Gone Girl, Carmen Ejogo for Selma, Léa Seydoux for Blue is the Warmest Color and Meryl Streep for Into the Woods.
BEST ENSEMBLE PERFORMANCE
There's not a false note to the three performances at the core of Like Someone in Love's ensemble. Combined with several memorable supporting players, the cast deftly handles material that's both intimate and surreal. Bonus points for the nosy neighbor who brings touching nuance to the film's final stretch.
Gone Girl
fires on all cylinders thanks to the interplay of vivid characters played by an array of underappreciated (and, in one case, unproven) actors. As he did with 2012's A Separation, Asghar Farhadi has assembled a group of actors who are completely natural together in The Past. Like the best Broadway plays, every actor gets at least one, and often many, moments to shine in Birdman. You get a real sense of the contribution of individuals to the larger movement thanks to Selma's ensemble.
Honorable mention goes to the casts of Calvary, The Grand Budapest Hotel and Into the Woods.
Emily Blunt for Edge of Tomorrow and Into the Woods
Guy Pearce for Breathe In, The Rover and "Jack Irish"
Tilda Swinton for The Grand Budapest Hotel, Only Lovers Left Alive and Snowpiercer
Lorraine Toussaint
for Middle of Nowhere, "Orange is the New Black" and Selma
Bradford Young for
Middle of Nowhere, Mother of George and Selma
Lorraine Toussaint
was a flat-out revelation in the most recent season of the Netflix series "Orange is the New Black." You could build a whole series around Vee, a kind of black-hearted maternal figure who has learned to survive and thrive on the streets and in the cellblock. Her supporting turns in two Ava Duvernay films that saw wide release in 2014, as a no-nonsense mom in Middle of Nowhere and a nurturing civil rights leader in Selma, are just as complex and vibrant.
Bradford Young
seems to be a perennial threat forcinematography awards, even if he's largely been relegated to honorable mentions. His beautiful work in three low-budget films nearly put him over the top here. At this point, it would be a surprise if Tilda Swinton didn't have several memorable performances in a given year, but credit where credit is due. Emily Blunt has been toiling in mostly small or thankless roles for years, but she broke out this year as both an action and musical star. More, please! They were all relatively low-key performances, but Guy Pearce cranked out three very distinctive portraits of intensely focused, quiet men.
Asghar Farhadi (The Past)
Alejandro González Iñárritu, Nicolas Giacobone, Alexander Dinelaris, Armando Bo (Birdman)
Justin Lader (The One I Love)
Paul Webb and Ava Duvernay (Selma)
Honorable mention to Alain Guiraudie for Stranger by the Lake, Abbas Kiarostami for Like Someone in Love and Sebastian Lelio and Gonzalo Maza for Gloria.
Wes Anderson (The Grand Budapest Hotel)
Andrew Bovell (A Most Wanted Man)
Gillian Flynn
(Gone Girl)
It would seemingly be very difficult for a novelist to translate their work to the screen. As a novel, Gone Girl was told largely from the heads of its protagonists.

Gillian Flynn

managed to keep her unique voice and shifting tone in place through action set-pieces, dialogue and voice-overs. She really delivers a master class in screenwriting here. Wes Anderson's anachronisms work magnificently here, in a story set largely in pre-war Europe with layovers in the Cold War and modern era. Andrew Bovell does a great job translating the moral ambiguity and bureaucratic entanglements of John Le Carré's A Most Wanted Man.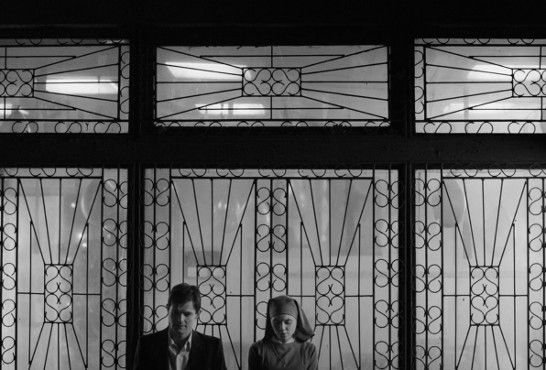 Robert Elswit (Nightcrawler)
Daniel Landin (Under the Skin)
Ryszard Lenczewski and Lukasz Zal
(Ida)
Emmanuel Lubezki (Birdman)
Yu Likwai (A Touch of Sin)
In a category that proved very difficult to narrow down, honorable mention goes to Katsumi Yanagijima for Like Someone in Love, Darius Khondji for The Immigrant, Seamus McGarvey for Godzilla, Robert D. Yeoman for The Grand Budapest Hotel and Bradford Young for Selma.
Sandra Adair (Boyhood)
Spencer Averick (Selma)
Douglas Crise and Stephen Mirrione
(Birdman)
Lin Xudong and Matthieu Laclau (A Touch of Sin)
Justine Wright (Locke)
As impressive as the camera work was in Birdman, it's the editing by

Douglas Crise

and

Stephen Mirrione

that helps keep up the breathtaking illusion that the entire film was shot in a single take. Justine Wright is virtuosic with her montage of in-car with second-unit footage of the passing scenery in Locke. There's not a single wasted shot or unnecessary cut in the four vignettes that comprise A Touch of Sin thanks to Lin Xudong and Matthieu Laclau. Sandra Adair had the difficult task of assembling a cohesive film out of 12 years of footage for Boyhood, and she did so admirably. Spencer Averick's careful editing contributes greatly to the emotional resonance of Selma, which was itself assembled on a very tight deadline for this year's Oscar season.
Honorable mention goes to Kirk Baxter for Gone Girl, Elísabet Ronalds for John Wick and Juliette Welfling for The Past.
Grant Freckelton and Kristen Anderson (The Lego Movie)
Happy Massee, Pete Zumba and David Schlesinger (The Immigrant)
Ondrej Nekvasil, Stefan Kovacik and Beata Brendtnerova (Snowpiercer)
Kevin Thompson and George DeTitta Jr. (Birdman)
Adam Stockhausen, Gerald Sullivan and Anna Pinnock
(The Grand Budapest Hotel)
What can you say? You can see all of

The Grand Budapest Hotel

's budget on-screen thanks to its impressive production design as we race from set piece to set piece and watch the hotel evolve through the years. The visual metaphor of stratified train cars in Snowpiercer works far better than much of the film's dialogue about class warfare. From the back halls of a New York theater to a brilliantly decorated liquor store, there's no shortage ofcaptivating detail in Birdman.

Not only do the animated portions of The Lego Movie feature many interesting corners to explore, the real-life section includes painstakingly detailed design work, as well. The Immigrant immerses its audience in turn-of-the-century New York City without pulling attention from the drama unfolding there.
Honorable mention goes to the production and set designers of John Wick, Neighbors and Selma.
Alexandre Desplat and Randall Poster [music supervisor] (The Grand Budapest Hotel)
Jóhann Jóhannsson (The Theory of Everything)
Mica Levi (Under the Skin)
Antonio Sanchez (Birdman)
Chris Spelman
(The Immigrant)
Honorable mention goes to Marco Beltrami for Snowpiercer; Trent Reznor and Atticus Ross for Gone Girl and Hans Zimmer for Interstellar.
Gregg Alexander, Danielle Brisebois, Nick Lashley, Nick Southwood, Keira Knightley (perf.) and Adam Levine (perf.) for "Lost Stars"
(Begin Again)
Ethan Hawke for "Daddy's Lullaby" (Boyhood)
Shawn Patterson and Tegan and Sara (perf.) for "Everything Is Awesome" (The Lego Movie)
In a film full of memorable tunes,

"Lost Stars"

proves the most infectious ear worm from Begin Again, with several distinctive versions performed by Keira Knightley and Maroon 5's Adam Levine. Another imminently singable tune, "Everything is Awesome," emerged from The Lego Movie. "Daddy's Lullaby" proves the basis for one of the most telling and (intentionally) cringe-worthy character moments in Boyhood.
The visual effects of

Godzilla

were adequately expansive, but it's really the sound design that provides most of the awe and suspense of this globetrotting creature feature. Both Gone Girl and Under the Skin expertly weave together eerie scores with meticulously detailed foley sound to set tone and tell their stories.
Honorable mention goes to the sound designers of Birdman, Edge of Tomorrow and Into the Woods.
Impressive visual effects, both CG and practical, convey the immensity of space and time in

Interstellar

, with a special nod to the water planet and bookcase sequences. From the cosmic journey of the film's opening scenes to the inky pools of doom, Under the Skin shows its audience things we haven't been seen before. Lucy doesn't invent any new tricks, but it uses a lot of old ones in visually arresting new ways.
Honorable mention goes to the visual effects artists of Dawn of the Planet of the Apes, Godzilla and John Wick.