I've already outlined 30 of my favorite films of the last year. Here's my final accounting of the best performances and outstanding technical achievements with links to more information about the artists in relevant categories.
BEST PICTURE
12 Years a Slave

(Fox Searchlight)
Gravity (Warner Bros.)
Her (Warner Bros.)
Stories We Tell (Roadside Attractions)
Upstream Color (erbp)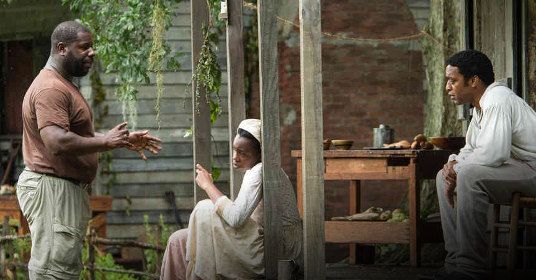 BEST DIRECTOR
Shane Carruth (Upstream Color)
Alfonso Cuarón (Gravity)
Spike Jonze (Her)
Steve McQueen

(12 Years a Slave)
Sarah Polley (Stories We Tell)
It's no real surprise that it took an outsider, in this case a Brit, to deliver a clear vision America's legacy of slavery to the screen. We've been living with the fallout of the Civil War for 150 years and still haven't really come to terms with it all. The distance seems to have emboldened

Steve McQueen
with
12 Years a Slave.
By stripping the sentiment from our culture's view of the Antebellum South, he created the most authentic vision yet of a morally corrupt system.
Cuarón
gave us one the most visceral thrill rides ever committed to celluloid. But
Gravity
is a transcendent experience that does more than simply jostle its audience around for two hours; it forces us to assess the value of human life and wonder what we would do in the astronaut's place. With each viewing, Carruth's Upstream Color reveals new complexities and mysteries. I have the sense that his film will only grow in esteem with time, which is one the true tests of greatness.
Polley
stretches the bounds of the documentary form with Stories We Tell, her examination of the fallibility of memory and the resilience of family. Like the best sci-fi, Jonze's Her cleverly reflects on the anxieties and preoccupations of our time by projecting them out into an entirely plausible future.
BEST ACTOR
Leonardo DiCaprio

(The Wolf of Wall Street)
Chiwetel Ejiofor (12 Years a Slave)
Oscar Isaac (Inside Llewyn Davis)
Matthew McConaughey (Dallas Buyers Club)
Joaquin Phoenix (Her)
In their fifth collaboration, Scorsese gave

Leonardo DiCaprio

his greatest challenge yet: a protagonist who's both gleefully self-aware of his debauchery and utterly clueless of his hypocrisy. For The Wolf of Wall Street to succeed, the audience must envy and pity Jordan Belfort.
It's a high-wire act that the often cheerless performer pulls off with aplomb. Bonus points for the incredible physical comedy of that quaalude meltdown.
Ejiofor goes to places seemingly unimaginable in
12 Years a Slave
and the horror of what he sees is scrawled across his expressive face. Not once during Inside Llewyn Davis does Isaac seem out of place. Even his voice
– the actor did all his own singing
– is steeped in the culture of '60s Greenwich Village. It's hard to imagine anyone else playing the bull rider turned AIDS advocate in Dallas Buyers Club. McConaughey's easygoing charm and good ol' boy grin smooth over even the worst of the script's cliches. Phoenix makes it easy to empathize with Her's Theodore Twombly, a character who forgoes the complications of human intimacy for the co-dependency of a machine.
There were so many other great lead performances this year. Here are just a few:
Christian Bale (American Hustle and Out of the Furnace), Tom Hanks (Captain Phillips), Soren Malling (A Hijacking), Robert Redford (All Is Lost) and Tye Sheridan (Mud).
BEST ACTRESS
Cate Blanchett

(Blue Jasmine)
Sandra Bullock (Gravity)
Greta Gerwig (Frances Ha)
Jo Min-soo (Pieta)
Brie Larson (Short Term 12)
Cate Blanchett

's profoundly troubled Jasmine is one for the ages. Her attempts to hold fast to any scrap of her old life are by turns funny, pathetic and, finally, poignant. The long-lost mother in Pieta is confounding for much of the film, but Jo conveys those contradictions beautifully. It's a performance that rewards multiple viewings. Frances Ha is the kind of character virtually everyone knows in real life
– the rudderless millennial
–
and
Gerwig
is
utterly believable in that role while adding nuance to the stereotype. Larson is captivating in Short Term 12 as a good-hearted woman who's used her work to exorcise the demons of a troubled childhood. Gravity needed an unlikely hero and Bullock filled that role perfectly. Recalling shades of the
Speed
performance
that launched her to stardom, Dr. Stone's insecurity believably calcifies into determination, her grief into a will to live.
Honorable mentions are plentiful here, as well:
Onata Aprile
(
What Maisie Knew
),
Julie Delpy
(
Before Midnight
),
Judi Dench
(
Philomena
),
Saskia Rosendahl
(
Lore
) and
Amy Seimetz
(
Upstream Color
).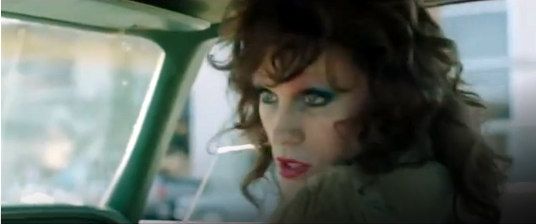 BEST SUPPORTING ACTOR
Barkhad Abdi (Captain Phillips)
Michael Fassbender (12 Years a Slave)
James Franco (Spring Breakers)
Jared Leto

(Dallas Buyers Club)
Keith Stanfield (Short Term 12)
A minor role can sometimes overtake the film around it. That's what happens with

Jared Leto

's Rayon in Dallas Buyers Club. Leto infuses a stock character with attitude and vibrancy and the film around her with life. Fassbender was always going to turn in a reliably good performance here
– by my count, he's delivered four award-worthy films
– but his plantation master is a truly fearsome creation in 12 Years a Slave. Similarly, Franco goes way, way out on a limb with his blinged- and drugged-out drug dealer in Spring Breakers.
Abdi
gives
Captain Phillips
' lead
Somali pirate a vivid internal life as he tries to make the best of an impossible situation.
As a young man about to age out of the foster-care system,
Stanfield
simmers with rage and uncertainty in
Short Term 12
.
Honorable mention goes to
Casey Affleck
(
Out of the Furnace
),
Matthew Goode
(
Stoker
),
John Goodman
(
Inside Llewyn Davis
),
Matthew McConaughey
(
Mud
) and
Andrew Sensenig
(
Upstream Color
).
BEST SUPPORTING ACTRESS
Cameron Diaz (The Counselor)
Jennifer Lawrence (American Hustle)
Lupita Nyong'o

(12 Years a Slave)
Sarah Paulson (12 Years a Slave)
Alfre Woodard (12 Years a Slave)
Lupita Nyong'o
is the discovery of 2013. Patsey endures a lot of emotional and physical torment at the hands of Epps, the sadistic slaveholder in 12 Years a Slave. Nyong'o not only masterfully conveys the character's desperation, but also fleeting moments of defiance and joy.
The final scene, in which Patsey (and we, the audience) realize she's being left behind with no hope for escape, is the most heartbreaking committed to film in 2013.
As Epps' wife Mary,
Paulson
exerts sharply honed rage in her brief scenes in
12 Years a Slave
. She, too, is a captive, but Mary has the power to lash out without fear of the whip or the noose.
Diaz
is a live wire in
The Counselor
. From the moment she appears on-screen in leopard print, you know Malkina is a force to be reckoned with. There are many ways the Mistress Shaw character in
12 Years a Slave
could've gone completely wrong, but
Woodard
perfectly captures the contradictions. In one scene, we have a full sense of who this woman is and how she's survived this world. Simply put,
Lawrence
is a hoot as the conman's wife in
American Hustle
. Sure, she seems entirely too young for the role, but she
owns
the movie with her line readings.
Honorable mention goes to Margot Robbie (The Wolf of Wall Street), Octavia Spencer (Fruitvale Station) and Maribel Verdú (Blancanieves).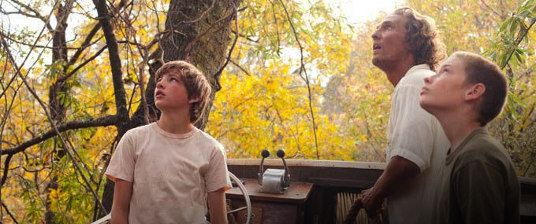 BEST ENSEMBLE
American Hustle
Much Ado about Nothing
Mud
Out of the Furnace
The Place Beyond the Pines
This award is not for the standouts and the stars. It's for those rare occasions when every character and performance feels integral to the whole. No film better exemplified that last year than

Mud

. The entire cast, from the marquee names (McConaughey, Witherspoon) to the young protagonists (Sheridan, Lofland) to the bad guys (Baker, Sparks) and the family on the periphery (McKinnon, Paulson, Shannon, Shepherd) feels like they belong to this place and time.
Out of the Furnace
and
The Place Beyond the Pines
both present well-rendered families dealing with addiction and loss. They aren't classically trained and they don't boast British accents, but the cast of Much Ado about Nothing do a fine job with one of the Bard's funniest farces.
American Hustle
is chock full of charismatic performances by actors nearing the height of their power.
Honorable mention goes to the casts of Before Midnight, Frances Ha and Short Term 12.
BEST ORIGINAL SCREENPLAY
Joel and Ethan Coen (Inside Llewyn Davis)
Spike Jonze

(Her)
Tobias Lindholm (A Hijacking)
Cormac McCarthy (The Counselor)
Jeff Nichols (Mud)
Spike Jonze

's Her is a film rich with ideas about our future and what it means for the ordinary people who adapt to that change. Once again, the Coen Brothers have succeeded in telling a universal story in a very specific setting. Lindholm's A Hijacking is eye-opening in the way it approaches an issue that's gained increased attention in recent years.
Nichols
and
McCarthy
elevate simple stories through their distinct voices.
BEST ADAPTED SCREENPLAY
Destin Cretton (Short Term 12)
Nancy Doyne and Carroll Cartwright (What Maisie Knew)
Richard Linklater, Ethan Hawke and Julie Delpy (Before Midnight)
John Ridley

(12 Years a Slave)
Cate Shortland and Robin Mukherjee (Lore)
John Ridley

uses a forgotten slave narrative as a jumping-off point for an authentic and enlightening view of how the trade corroded both individuals and society at large. Doyne and Cartwright take another 19th-century narrative, What Maisie Knew, and update it to organically fit our times. Cretton's Short Term 12 expands upon some of the most poignant moments of his previous short film and wisely jettisons some of the components that didn't work. Shortland and Mukherjee wisely focused on one segment of a larger award-winning novel while capturing the tone of the original work. Linklater & Co. tell another compelling story of Jesse and Celine as they approach middle age.
BEST CINEMATOGRAPHY
Sean Bobbitt (12 Years a Slave)
Benoit Debie (Spring Breakers)
Bruno Delbonnel (Inside Llewyn Davis)
Emmanuel Lubezki

(Gravity)
Hoyte Van Hoytema (Her)
It almost feels like a foregone conclusion, but Emmanuel "Chivo" Lubezki's work in Gravity is just that good. Beyond the technological hurdles of shooting long takes and simulating weightlessness, the compositions (like the one pictured above) are so inspired. There were so many wonderfully shot films this year, but Gravity was far and away the greatest achievement.
Bobbit eschews the usual visual hallmarks of the Antebellum South for grittier, more symbolic imagery in 12 Years a Slave. Van Hoytema's Instagram-like lensing beautifully captures the colors and textures of a brave new world. Spring Breakers benefits from Debie's agile camera and super-saturated colors. Delbonnel's washed-out blues and greys in Inside Llewyn Davis look like winter and feel like the cold realization that one's time has passed.
In a year chock full of breathtaking films, honorable mention goes to: Shane Carruth (Upstream Color),
Caroline Champetier and Yves Cape
(
Holy Motors
),
Chung Chung-hoon
(
Stoker
)
,
Roger Deakins
(
Prisoners
) and
Larry Smith
(
Only God Forgives
).
BEST EDITING
Jeff Buchanan and Eric Zumbrunnen (Her)
Shane Carruth and David Lowery

(Upstream Color)
Douglas Crise (Spring Breakers)
Alfonso Cuarón and Mark Sanger (Gravity)
Joe Walker (12 Years a Slave)
Carruth and Lowery employ a style that forces the audience to intuit what's happening in Upstream Color; and I believe it makes for a more enriching experience. Cuarón and Sanger's seamless editing of Gravity ratchets and releases the tension with great precision. Crise's frenetic cutting of Spring Breakers reflects the reckless abandon of its four protagonists. Buchanan and Zumbrunnen and Walker demonstrate a keen sense of tempo, holding shots and cutting faster for emotional resonance, in Her and 12 Years a Slave.
Honorable mention goes to Pete Beaudreau (All Is Lost), Nelly Quettier (Holy Motors) and Pietro Scalia (The Counselor).
BEST PRODUCTION DESIGN
Alain Bainée (Blancanieves)
K.K. Barrett, Austin Gorg and Gene Serdena (Her)
Darren Gilford, Kevin Ishioka and Ronald Reiss (Oblivion)
Andrew Neskoromny, Carol Spier, Elinor Rose Galbraith, Richard Johnson and Peter Nicolakakos (Pacific Rim)
Florian Sanson and Emmanuelle Cuillery

(Holy Motors)
The design of Holy Motors is crazy and wonderful. It's a film that takes the audience to places it's never seen before, places that inspire awe. Blancanieves captures the look and feel of Hollywood's Golden era, as well as decadence of pre-Civil War Spain, better than any modern film has in a long time. Her presents an entirely plausible future that's also tactile and lived-in. In other words, the apartments don't have the antiseptic appearance of Architectural Digest or The Jetsons. Oblivion, meanwhile, presents a thoroughly antiseptic future world but that's also kind of the point. Pacific Rim, yet another take of the not-so-distant future, runs the gamut from the grungy front lines of a losing war to a candy colored metropolis.
Honorable mention goes to the designers of 12 Years a Slave, The Conjuring, Gravity, Inside Llewyn Davis and Trance.
BEST MUSICAL SCORE
Shane Carruth (Upstream Color)
Dickon Hinchliffe (Out of the Furnace)
Steven Price (Gravity)
Max Richter

(Lore)
Hans Zimmer (12 Years a Slave)
Max Richter

's swirling strings are the perfect underscore for a teen's realization that the world she knew is shifting underfoot in Lore. Hinchliffe's tapestry of acoustic and electric sounds burnish Out of the Furnace's sense of rural decay. Zimmer revisits some familiar themes, but deploys them in fresh and interesting ways in 12 Years a Slave. Carruth and Price's music for Upstream Color and Gravity are both deceptively simple and emotionally charged.
Honorable mention goes to Alfonso de Vilallonga (Blancanieves), Alex Ebert (All Is Lost) and David Wingo (Mud).
BEST SONG SCORE
Arcade Fire and Ren Klyce (Her)
T-Bone Burnett

(Inside Llewyn Davis)
George Drakoulias (Frances Ha)
Baz Luhrmann, Anton Monsted and Shawn "Jay-Z" Carter (The Great Gatsby)
Robbie Robertson (The Wolf of Wall Street)
Popular music played an immense role in shaping the emotional makeup of each of these five films. With Inside Llewyn Davis, the inimitable

T-Bone Burnett

augments and rearranges old folk songs and a few new songs in the style of the old. Jay-Z & Co. produced one hell of a soundtrack for one sorry excuse for a film. I'd like to see the contemporary updating of The Great Gatsby that its songs suggest. Arcade Fire & Co. bring a warmth and suppleness to the aural landscape of Her. Frances Ha and The Wolf of Wall Street, meanwhile, feature many memorable scenes that organically integrate music from their respective eras.
BEST SONG
"Who Were We?" (Holy Motors)
"Over the Love" (The Great Gatsby)
"The Moon Song"

(Her)
"Please Mr. Kennedy" (Inside Llewyn Davis)
"Here It Comes" (Trance)
Songs are often an afterthought of film production. Indeed, some years I don't even have this category, but I love each of these five songs and the roles they played in their respective films.
BEST SOUND DESIGN
All Is Lost
Gravity
Spring Breakers
Stoker
Upstream Color
Each of these films employ intricate soundscapes to help tell their story.

Upstream Color

combines foley and Carruth's score in such a way that they enhance the terror and mystery. The same can be said of Gravity. A heightened sensitivity to sound is part of the life of Stoker's main character and the film's sound design gives the audience a taste of that experience. Similarly, All Is Lost and Spring Breakers immerse the audience into the sounds of their respective worlds.
BEST VISUAL EFFECTS
Gravity
Oblivion
Pacific Rim
Much ink has been spilled about

Gravity

's innovative visual effects, so I won't dwell on them here. Suffice to say, it's awe inspiring work. Like a lot of modern day action flicks, Oblivion features a lot of CG, but it also made use a lot of impressive and even old-school practical effects, such as rear-projection. That gave it a very natural look. For a film with wall-to-wall CG, the work in Pacific Rim is incredibly detailed, such that for the most part there's no danger of the set pieces blurring together.