With the year slightly more than halfway through and U.S. studios prepping their fall lineups for Oscar consideration, now seems like a good time to review some of the cinematic wonders of the first part of 2012. Because of the way film distribution works in the United States, the best is typically saved for last. That means some of these films probably won't make my final top ten, and likely not even my top twenty. But they are all worthy of recognition and come highly recommended. Quite a few are currently streaming on Netflix. I've provided links where available.

10. PROMETHEUS (U.S., Ridley Scott)
So what if
Prometheus
isn't in the same league as
Ridley Scott
's sci-fi opuses
Alien
and
Blade Runner
? So what if the mythology is a little creaky and the characters a little thin? Sci-fi epics with this pedigree and this $120 million price tag don't come around often and they must be savored. The cinematography and acting come very close to compensating for the rickety plot and uneven visual effects. Michael Fassbender, as a Peter O'Toole-loving robot, and Charlize Theron, as a robotic corporate ice queen, both chew the luscious scenery with aplomb. For all its faults, Scott demonstrates a level of virtuosity here (at least when it comes to visual composition) that is rarely found in summer blockbusters.

9. SAVAGES (U.S., Oliver Stone)
Savages
marks something of a return to form for
Oliver Stone
, who hasn't been this gonzo since
U-Turn
more than a decade ago. The intervening years have not been kind.
Any Given Sunday
was virtually unwatchable, ditto
Alexander
;
World Trade Center
was reverent to the point of tedium;
W.
chickened out on satire and ended up being schlock; and I skipped
Wall Street II: The LeBoof Rises
altogether.
But this story of a threesome of attractive, semi-legit marijuana growers facing off against a Mexican drug cartel is pure pulpy goodness. It's a platter of homemade jerk chicken and rice served after so many microwaved beef patty dinners. The ending is a bit of a lark, but the journey is full of tense face-offs and memorable one-liners. Salma Hayek, as the materfamilias of a fading cartel, is the highlight of a stellar supporting cast that also includes Demian Bichir, Benicio Del Toro and John Travolta.
8.
ANOTHER HAPPY DAY
(U.S., Sam Levinson)
If you can see past some of the self-conscious snark,
Sam Levinson
's
Another Happy Day
is a raw and funny film about a family of malcontents and sociopaths (i.e. similar to most families). In it, Ellen Barkin packs up her two boys and heads down to Annapolis for the wedding of a third, who she gave up custody of following a bitter divorce. While I don't often like movies that reek of rich people problems, Levinson's film managed to sneak past my defenses.
The very deep cast ― including a world-wary Barkin and an entertainingly brittle Demi Moore ― does an exceptional job of eviscerating one another (with words, with words). Even tender moments, such as a late-night mother-daughter chat between Barkin and old pro Ellen Burstyn, are saturated with the requisite amount of passive aggression and self-pity. Another Happy Day is available to stream instantly on Netflix.

7. TYRANNOSAUR (U.K., Paddy Considine)
Tyrannosaur
is a surprisingly self-assured directorial debut for British actor
Paddy Considine
, best known for playing an ill-fated investigative reporter in
The Bourne Ultimatum
. Joseph, an alcoholic with a penchant for self-destruction, escapes a beating at the hands of a few hoodlums by hiding inside a Christian thrift store. There he meets and gradually strikes up a friendship with Hannah, a volunteer who has some problems of her own. The film is a slowly-paced character study, but it delivers a few gut-wrenching blows and two poignant performances by veteran character actors Peter Mullan and Olivia Colman.
Tyrannosaur
is available to stream instantly on Netflix.

6. RAMPART (U.S., Oren Moverman)
Set amid the paranoia of L.A.'s
Rampart scandal
,
Oren Moverman
's
Rampart
is an engrossing character study cloaked in the trappings of a police thriller. The monster under the magnifying glass is Woody Harrelson's David Brown, a Dirty Harry-style cop who two decades earlier would've been a well-regarded straight shooter. But the 1990s are not the 1970s, and even in the '70s Brown would've been a dinosaur. When faced with charges of racism, Brown replies that he hates everyone equally. That's not far from the truth, but it's also not a satisfactory answer.
Rampart
is a difficult film to take in. It doesn't provide any reason for Brown's behavior and it doesn't apologize for him, either; and that's really how it should be.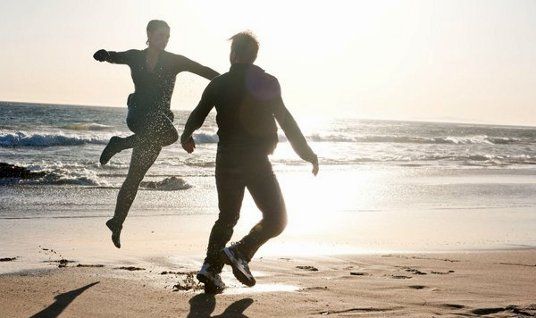 5. HAYWIRE (U.S., Steven Soderbergh)
From
David Holmes
' jazz-infused score to
J.J. Perry
's intense, hands-on fight scenes,
Steven Soderbergh
's
Haywire
exudes cool. The film also serves as an excellent showcase for the skills of MMA fighter Gina Carano as ass-kicking, globetrotting soldier-for-hire Mallory Kane. She's every bit as awesome as James Bond with one-tenth the baggage. And the ass getting kicked includes the likes of Antonio Banderas, Michael Fassbender, Ewan McGregor and Channing Tatum. There's not much else to say. If you're into this kind of movie, you'll love it. If not, you weren't going to see it anyway.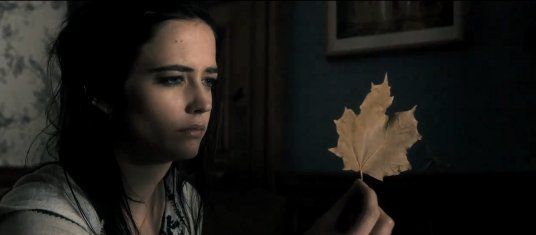 4.
PERFECT SENSE
(U.K., David Mackenzie)
The world goes out with a whimper in David Mackenzie's Perfect Sense. A love story between a chef and an epidemiologist (Ewan McGregor and Eva Green) unfolds against the backdrop of a pandemic that causes people to lose their senses one by one. And each loss is accompanied by a wave of emotion; for instance people break down into sobbing fits just before losing their sense of smell.
Perfect Sense
sounds like the epitome of high-concept, but it's actually a quite contemplative affair. I tend to think the apocalypse will look something a lot like this: less fire, more ice. Mackenzie and screenwriter Kim Fupz Aakeson do a great job capturing the ways in which people adapt to the loss as well as the gradual breakdown of society around them. The ending, which I can't spoil here, manages to be both wrenching and hopeful.

3. PARIAH (U.S., Dee Rees)
Buoyed by an uncanny performance by Adepero Oduye, who has nearly a decade on her 17-year-old character,
Dee Rees
'
Pariah
has drawn a lot of comparisons to
Precious
. Aside from the fact that both films are coming-of-age stories about teenage black girls, the two couldn't be any more different.
Precious
was given to ludicrous flights of fancy and over-the-top melodrama.
Pariah
, the story of a lesbian trying to survive pressures at home and on the street, is playing at a much higher level.
Rees, who also wrote the film, really seems to understand her characters and the film has empathy to spare. The relationships between young Alike and her sister, her strict nursing administrator mother and distant police lieutenant father are all fully realized. Alike's mother (played sensitively by Kim Wayans, apparently the most talented and under-rated member of the Wayans clan) could've been an outright monster, but her most hurtful actions seem rooted in a sense of love and desperation.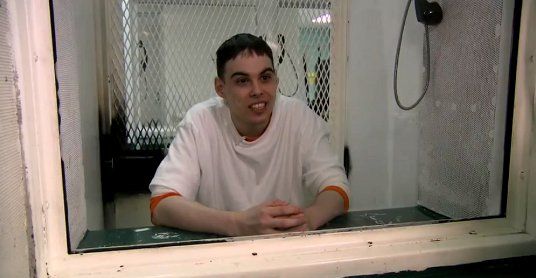 2.
INTO THE ABYSS
(U.S., Werner Herzog)
Who knew it would take a German to make a clear-eyed, penetrating documentary about America's justice system? Werner Herzog

makes his position on the death penalty clear very early in Into the Abyss, but his confession is more a function of integrity than advocacy. Unlike a lot of films on the subject, Herzog's documentary doesn't try to brow-beat his audience into adopting his view. Instead, he takes a comprehensive look at one grisly crime spree and its lasting impact on the criminals, the victims and law enforcement; and on a legal system that punishes one murder by sanctioning another.
Herzog has always had an eye for character and Into the Abyss has memorable characters to spare. A prison chaplain describes a chance encounter with a squirrel on a golf course in front of a cemetery of unmarked graves. He laments the mercy he cannot provide his fellow human beings. A woman whose brother and mother were slain over a car describes her anguish and the relief she felt when their murderer was put to death. But she still doesn't carry a phone for fear of another call with bad news. Although he made his position clear from the onset, Herzog's camera and narration doesn't pass judgment on the wrenching story that unfolds.
Into the Abyss is available to stream instantly on Netflix.

1. A SEPARATION (Iran, Asghar Farhadi)
This Oscar winner for Best Foreign Film is definitely worthy of the hype thrust upon it. Set in modern-day Iran, Asghar Farhadi's A Separation opens with the divorce proceedings of a husband and wife. They still love each other, but they are divided over where to raise their adolescent daughter. The wife insists there are better opportunities outside of Iran. The husband can't leave his responsibilities, including his senile father, for a foreign land. The magistrate, to no one's surprise, sides with the father.
What follows is a complex examination of morality and truth in a society where both are fraught with ideology. Farhadi's film deals with the clash of the fundamentalism and secularism in a refreshingly even-handed way. His parable scales that larger battle down to an escalating conflict between two families and, in doing so, illuminates greater truths about what we value and how we get by.
Honorable Mention: I WILL FOLLOW (U.S., Ava Duvernay)
While it's true that most of these films are holdovers from 2011 that weren't released outside of New York or Los Angeles until this year, to include
Ava Duvernay
's stunning
I Will Follow
in the preceding list would be bending the rules too far. The film received a blink-and-you'll-miss-it release at 21 theaters in 2011 and showed up on DVD back in August to virtually no fanfare. According to
RottenTomatoes
, only 10 critics ever bothered to review it.
That's a real shame because I Will Follow is one of the most sensitive portrayals of grief I've experienced in any medium. After her aunt Amanda succumbs to cancer, Maye must sort through her aunt's possessions and prepare to return to the life and career she left behind more than a year ago when she decided to become Amanda's caretaker. The film follows Maye on this emotionally-charged day, dealing with neighbors and relatives and the fallout of her decision to put her life on hold.
It's a film about compassion and hope and loss and loneliness, but it eschews the triteness those subjects often engender. It's also noteworthy because it features a predominantly African-American cast. That probably goes a long way toward explaining why this gem has languished in obscurity. Nonetheless, the film's themes are universal and Duvernay handles them deftly. Thanks to the Internet,
I Will Follow
is now incredibly easy to see. It's currently available to
stream instantly
on Netflix.