With all of Hollywood gathered for one of the biggest spectacles of navel gazing known to man – the Golden Globes – tonight seemed like an appropriate time to hand out a few kudos of my own. Each year, I fill out my own hypothetical Oscar ballot, and this year I decided to give these unbestowed honors a name:
The Wallys
honor the cream of the 2011 crop.
We'll start with the directors who left their stamp on cinema this year and the actors who created people, not just characters, onscreen. Each of the categories is listed in roughly descending order of preference.
In case you missed it, my top twenty films was posted
last week
. Technical categories, such as screenplay and cinematography, will come later this week.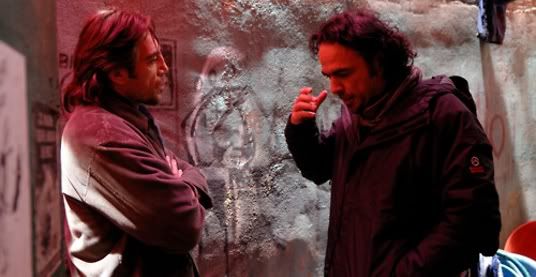 BEST DIRECTOR
"Biutiful"
incorporates all of the ingredients – fatherhood, globalization, addiction, mental illness, death –
ALEJANDRO GONZALEZ INARRITU
has worked into all of his previous explorations of human frailty. This time, he perfected the recipe. Whether the jettison of frequent collaborator Guillermo Arriaga or a natural evolution is responsible for this film's success is irrelevant. Here, Inarritu deftly extracts some of the most natural performances of his career, particularly from the non-actors who play Javier Bardem's children. All of the subplots – about migrant workers struggling in the slums of Madrid – billow organically from a simple, poignant story of a dying father doing what he can to ensure his children have a better life.
LEE CHANG-DONG
has always had a light touch with empathy to spare. It's a rare attribute he demonstrated with the somewhat unfocused "Secret Sunshine" last year, and again this year with
"Poetry."
The film, about a woman coping with the early stages of Alzheimer's disease while raising an ungrateful grandson, bears more than a slight resemblance to Ozu's morality plays. Like those films, Lee deals with some potentially incendiary plot points with grace and understatement. Where Hollywood would have played to the cheap seats, Lee uses the film's central tragedy to further explore his protagonist. You feel the weight of the decision she must make, and you wonder if you'd be able to do the same.
Who knew
MARTIN SCORSESE
had a kid's movie in him? Of course,
"Hugo"
is not your standard issue four-quadrant holiday movie. Every frame is suffused with a love of filmmaking and the early pioneers like Méliès, who were equal parts magicians and task masters. The central character is an boy who keeps the clocks of Montparnasse station running while eluding the watchman bent on sending him off to an orphanage. But Scorses isn't concerned by the mechanics of plot, but rather the soul, as his camera explores the characters who inhabit the boy's world. "Hugo" is a landmark film, the first to effectively use 3-D to create the kind of immersive experience that thrilled the first moviegoers a century ago.
ELIA SULEIMAN
channels the physical humor of Buster Keaten and the warmth of Charlie Chaplin with
"The Time That Remains."
That would seem to be an odd way to approach the Palestinian experience in the West Bank, but it works. Surreal sequences involving a pageant at an Israeli-run school and a man taking out the trash illustrate his family's experience without delving into divisive politics. Suleiman's sardonic humor bolsters, rather than undercuts, the harsher indignities and human-scale tragedies inherent in the conflict.
The plot and cinematography of
"Uncle Boonmee Who Can Recall His Past Lives"
are austere, but it's an intoxicating experience just the same. Using a story written by the head of a Buddhist temple as inspiration,
APICHATPONG "JOE" WEERASETHAKUL
creates a beautiful film about death, redemption and renewal. The film demands multiple viewings to absorb its odd pleasures, to lose oneself in its dark jungles and luminescent caves. It's difficult to describe the film in words, but this film about a man whose imminent death attracts visitors from all walks of life and afterlife is pure magic.
Other helmers of note include:
Im Sang-soo
("The Housemaid"),
Abbas Kiarostami
("Certified Copy"),
Terrence Malick
("The Tree of Life"),
Jeff Nichols
("Take Shelter") and
Nicolas Winding Refn
("Drive").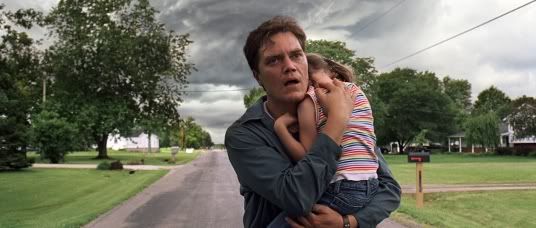 BEST ACTOR IN A LEADING ROLE
MICHAEL SHANNON
, no stranger to mad men (see: "Bug," "Revolutionary Road"), has created perhaps the most realistic descent into madness yet in
"Take Shelter."
His family man takes all the logical steps – he sees a shrink and considers medication to stop the vicious dreams and phantom pains – but the fear of an impending apocalypse wells inside him. But in this age of 60-degree Decembers, outsourcing and corporate personhood and outsourcing, who isn't standing at the precipice?
Existential dread bubbles beneath the surface for
JAVIER BARDEM
in
"Biutiful."
GARY OLDMAN
is appropriately inscrutable and world-weary in
"Tinker Tailor Soldier Spy."
For the first time in decades,
ROBERT DE NIRO
has fully inhabited a character, this time a resentful parole officer in
"Stone."
BRAD PITT
fills the quiet moments – listening to his daughter's CD on the Expressway – with heart in
"Moneyball."
Other lead actors of note include:
Antonio Banderas
("The Skin I Live In"),
Ryan Gosling
("Blue Valentine" and "Drive"),
Ewan McGregor
("Beginners") and
William Shimell
("Certified Copy").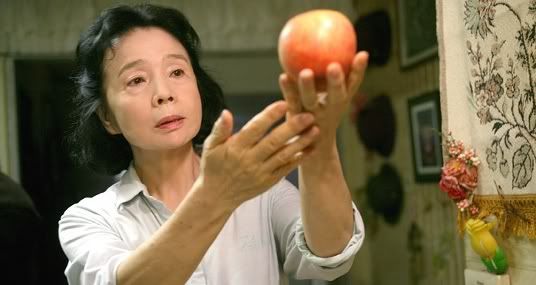 BEST ACTRESS IN A LEADING ROLE
It's easy to empathize with
YOON JEONG-HEE
's Mi-ja in
"Poetry."
She maintains a sunny disposition while raising an ungrateful grandson, tending a lustful stroke victim for meager pay and facing the onset of something more insidious than simple forgetfulness. Thanks to Yoon's carefully modulated performance, Mi-ja's moments of doubt and hope are equally palpable. Her future is uncertain, but Mi-ja faces it with dignity and grace.
Is
JULIETTE BINOCHE
a bitter spouse or a playful stranger in
"Certified Copy"
? It's hard to tell, because she's convincing as both. It would have been easy for her
"Blue Valentine"
character to come across as shrill, but
MICHELLE WILLIAMS
is stunning as the put-upon wife of a perpetual adolescent.
VIOLA DAVIS
instills an underdeveloped character, who happens to be a maid, with an internal dignity and strength in
"The Help."
ROONEY MARA
infuses hacker extraordinaire Lisbeth Salander with a vulnerability that the previous incarnation of
"The Girl with the Dragon Tattoo"
sorely lacked.
Other lead actresses of note include:
Isabelle Huppert
("White Material"),
Brit Marling
("Another Earth") and
Amy Ryan
("Win Win").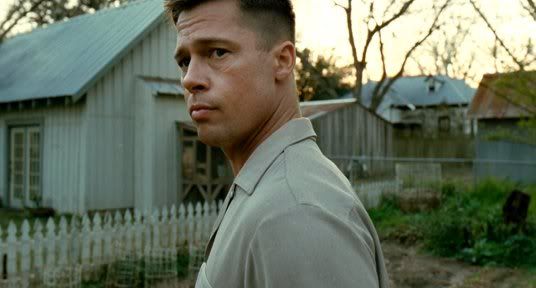 BEST ACTOR IN A SUPPORTING ROLE
BRAD PITT
is an ocean of contradictions as Mr. O'Brien in
"The Tree of Life."
He bullies his children in the hopes of toughening them for a world he sees a cruel and unforgiving. Even if his intentions are sound, his methods are not, and Pitt's O'Brien seems to register this. His jabs and taunts mask insecurity, as O'Brien's business ventures fall short of his own lofty expectations and his boys seem to favor their mother. Pitt communicates all this, the anxiety and the regret and the rage, through rationed words and subtle gestures.
CHRISTOPHER PLUMMER
captures the thrill of rekindled passion as a newly out octogenarian in
"Beginners."
The flesh and hair may just be pixels, but Caesar's soul is all
ANDY SERKIS
in
"Rise of the Planet of the Apes."
JEREMY IRONS
' Shakespearean diction and biting wit is put to good use as a Wall Street executive in
"Margin Call."
Bernie Rose isn't too different from the kind of character
ALBERT BROOKS
has always played, but the blood lust is a refreshing change of pace in
"Drive."
Other supporting actors of note include:
Kevin Spacey
("Margin Call"),
Corey Stoll
("Midnight in Paris") and
Mark Strong
("Tinker Tailor Soldier Spy").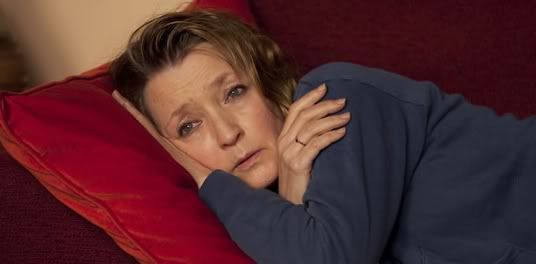 BEST ACTRESS IN A SUPPORTING ROLE
LESLEY MANVILLE
hits upon some basic – but often elusive – facts about depression in
"Another Year."
Nearing 50, Mary is searching for anything – and anyone – to fill the emptiness of her life. She skitters over the edge at her best friends' home, breaking down into self-pitying tears before passing out, inebriated. At work, she feels put-upon even as she muddles through. She pines for the love of her life, an old philanderer who stayed with his wife, and lusts after the young man she once pushed on a swing set. Meanwhile, she pushes away suitors who are genuine in their affections. Manville brings refreshing levity to the role, but also a genuine understanding of the myriad ways depression warps a person's perspective on the world.
A quirk of scheduling meant
JESSICA CHASTAIN
had three incredible – and several more competent but less impressive – performances released in 2011. Interestingly, all of them (in
"The Help," "Take Shelter,"
and
"The Tree of Life"
) are variations on the familiar suffering housewife character, but Chastain managed to make each of these broadly-written characters distinct and memorable. In a few brief scenes,
FRANCES CONROY
burns the house down (possibly literally?) in
"Stone"
as an abused and neglected wife on the verge of lashing out.
YOON YEO-JEONG
brings much-needed comic relief to
"The Housemaid,"
but also serves as the lone moral compass in an otherwise amoral cast of sociopaths. As written,
OCTAVIA SPENCER
's Minny in
"The Help"
hews dangerously close to a number of unsavory stereotypes about black women. But Spencer never allows the comic relief to supersede the real pain that necessitated it.
Other supporting actresses of note include:
Maricel Alvarez
("Biutiful"),
Melanie Laurent
("Beginners"),
Demi Moore
("Margin Call"),
Cicely Tyson
("The Help") and
Carice van Houten
("Black Death").
BEST ENSEMBLE PERFORMANCE
That director J.C. Chandor was able to assemble an all-star cast for his $1.5 million debut
"MARGIN CALL"
isn't so miraculous. His lead actor, Zachary Quinto, doubled as producer and most of the cast are a decade or more past their respective box office heydays. This film is proof their talents have not dimmed along with their star wattage. But the true measure of an ensemble are the little character moments: Demi Moore's sacrificed executive taking in the view from her corner office, Stanley Tucci's laid-off risk manager grimly accepting a payoff, Kevin Spacey's veteran floor manager summoning his game face one last time. "Margin Call" has these moments in spades.
"MIDNIGHT IN PARIS"
is stunt casting at its finest, with the likes of Kathy Bates and Adrien Brody embodying Gertrude Stein and Salvador Dali. The performances in
"UNCLE BOONMEE WHO CAN RECALL HIS PAST LIVES"
are so unremarkable as to feel completely natural, like these creatures and characters have coexisted this way forever.
"ANOTHER YEAR,"
too, benefits from actors who inhabit their characters' world completely. An odd mix of actors – veterans and novices, ingenues and character players – gamely tackles the off-kilter melodrama of
"THE HOUSEMAID."
Other ensembles of note include the casts of:
"13 Assassins"
and
"Tinker Tailor Soldier Spy."